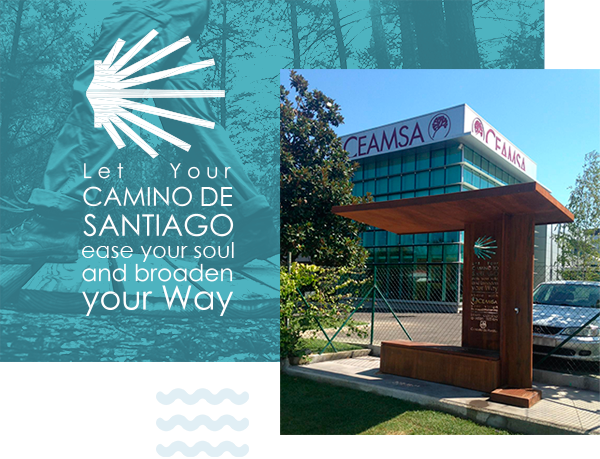 La Fuente del Peregrino
A break in El Camino de Santiago
Coinciding with 50th Anniversary of Ceamsa, while working on expanding facilities, our friend Pedro de la Puente, architect in charged of the project, was surprised about the number of pilgrims walking across CEAMSA. Then, he had the great idea of offering something special by building a fountain.
On behalf of CEAMSA team, we would like to pay tribute to those who every day make a big effort to finish this amazing pilgrimage.
This fountain is our contribution to El Camino. We are confident it will provide a bit of refreshment and relief throughout this long way.
We invite you to share this moment with us by writing your thoughts and sharing a photo.
BO CAMIÑO
Share your experiences
experiences
Meet other experiences
experiences